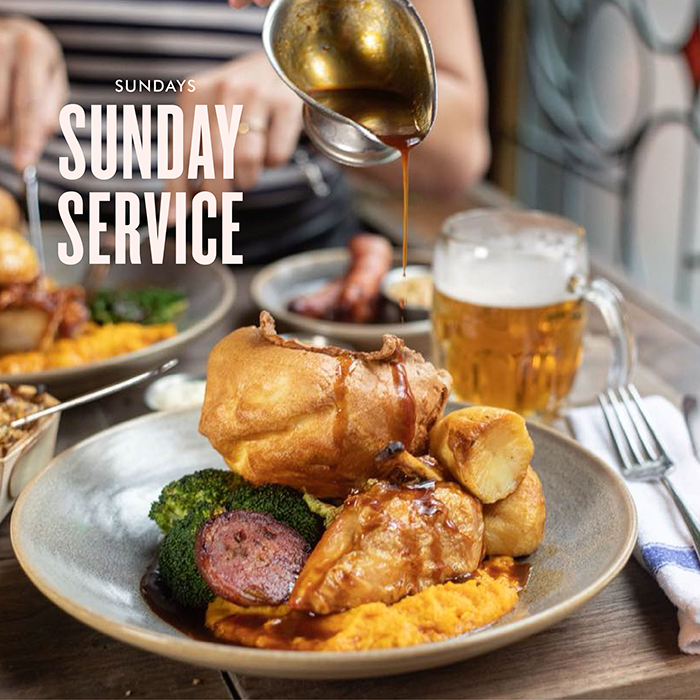 SUNDAY SERVICE IS KICKING YOUR WEEK OFF IN STYLE
We put everything we love into our favourite day of the week, because everybody knows there is nothing quite like a Sunday Service session.
Huge, glorious Cook Haus roasts, roaring fires, Sunday Best, the AMC Choir and our fave Will Tramp keeping the weekend hanging on as long as possible.
Come and worship.
Line Up
Dj Paulette – 12-5pm
Sunday Best – 2pm/3pm
AMC Choir – 4pm/5pm/6pm
Will Tramp – 7pm-2am