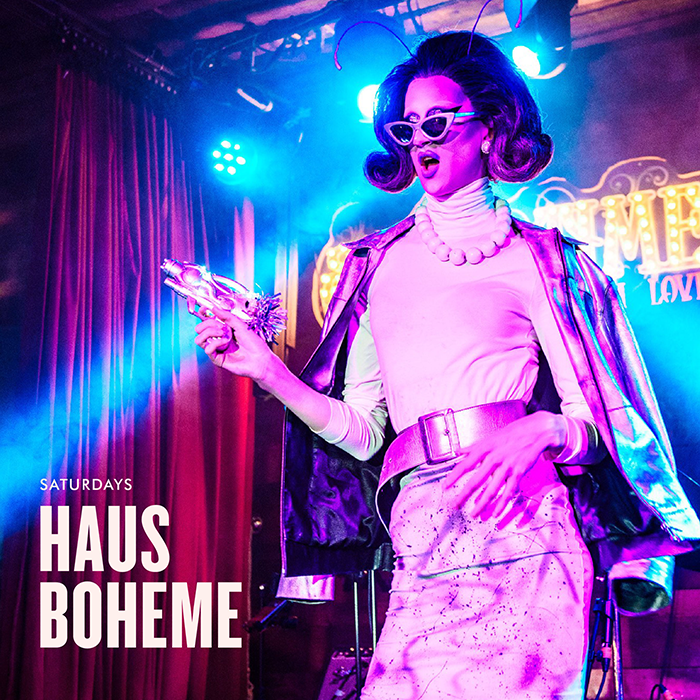 On Saturday nights the residents take over the Schloss with all manner of wild debauchery and extreme Boheme performances.
Anything goes and everything goes off, with live music, DJs, performance artists and art haus creatives taking you on a journey to the heart of all things Schloss.
The only night like it in the city.
Line-Up –
Kick Back Sundays
Joshua Goddard
Tom and Yemi
Stu Richards
Dan Nation and Joe W
Venue
Saturday
27 Peter St
Manchester M2 5QR
UK