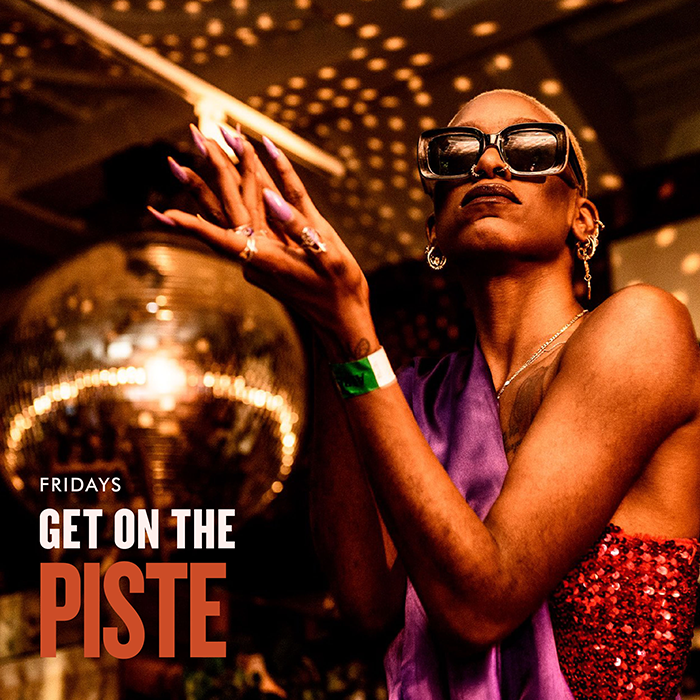 Promenader
(noun)
An immersive character performer who enhances a spectator's experience, through interactive play and multi-faceted disciplines, including; song, dance, improvisation, circus burlesque and drag.
"They were enchanted by the Promenader's performance"
Apres ski goes next level at Schloss every Friday night.
Live bands, promenaders and all the usual Schloss shenanigans.
Wild, debauched and not just a little bit excessive, this is Bohemian mountain revelry at its best.
This week we take to a night on the saddle, so climb aboard for the ride of your life!
Line – Up –
Shaun Trio – 8pm & 9pm
Dom and Lucie – 10pm/11.05pm/12.10pm/01.20am
DJ Paulette – 6pm-9pm
DJ Jonjo – 9pm-2am
Venue
Friday
27 Peter St
Manchester M2 5QR
UK